Oh, boys and girls let's get out of bed, sit straight, and enjoy reading this opportunity. Apply for the Universal Youth Leadership Summit in Indonesia 2023. This is a Fully Funded Summit in Indonesia that is organized by the Universal Youth Movement. The Summit is open to all international applicants, And you do not need any IELTS Test to Join the Summit. So, it's totally free of cost and anyone in any field can apply.
This is Gonna be one of the best summits in the Heart of Indonesia (BALI). Bali is one the popular holiday destination. People from worldwide travel to Bali. Bali is one of the best tropical paradises in Indonesia. The Dates of the Summits in Bali are from (01/06/2023- 04/06/2023). Youths and changemakers from all over the world are encouraged to apply for UYLS Indonesia 2023. It's not the end yet.. More details to share with you right below.
Details About Universal Youth Leadership Summit in Indonesia 2023
Host Country: Indonesia, Bali
Organization: Universal Youth Movement
Financial Coverage: Fully Funded
Deadline:

10th April 2023
I will share some pictures with you so you can remember what is this Summit and where it is happening. Because the images keep running around in mind.. Dont forget to Visit Opportunities Corner.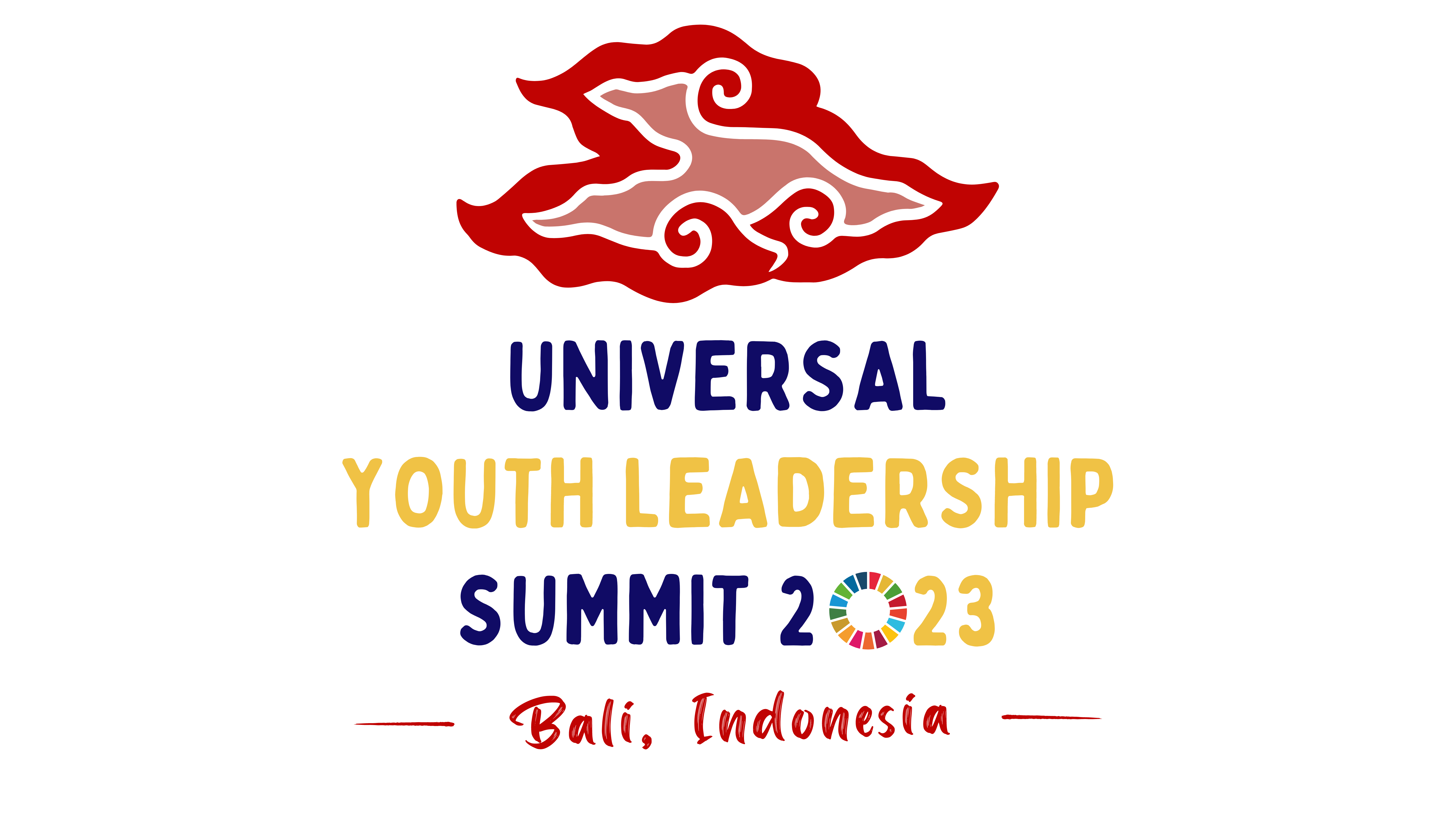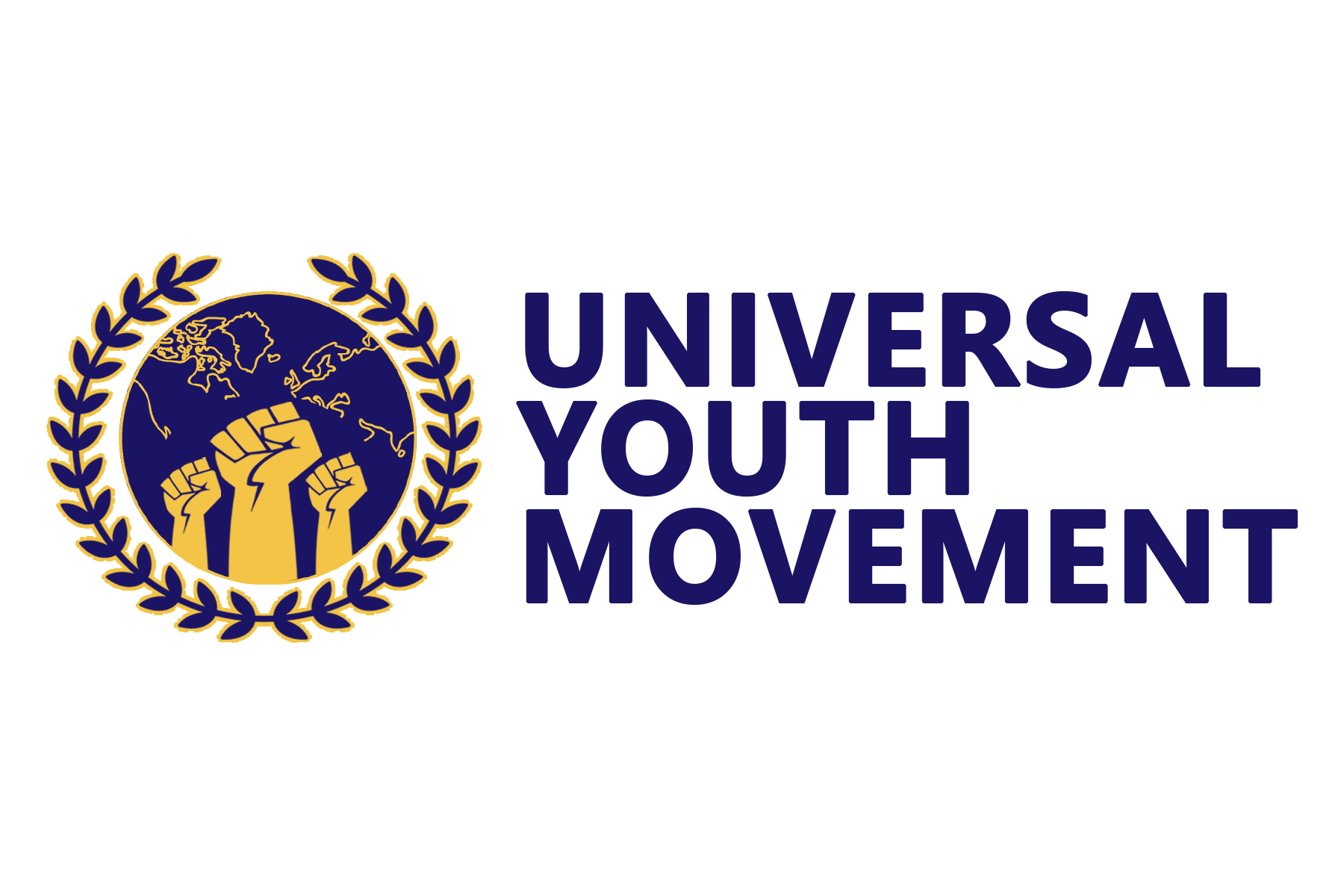 What is Universal Youth Leadership Summit in Indonesia all About?
The summit is all about aiming to bring youths and changemakers from all over the world.
Their vision is to create a better world and not leave anyone behind. We strive for youth empowerment, creating a more sustainable world, and creating social awareness.
Four days of non-stop exciting events – from the coveted UYLS diplomatic talks to fun-filled cultural exchange nights, UYLS has arranged it all.
Young leaders from worldwide will gather to discuss and share strategies for safeguarding and empowering young people in their respective communities at the summit.
Compete with 200 like-minded international delegates, express your viewpoints on issues that matter, win awards, and get recognized. Interact with leaders, diplomats & enthusiasts, and explore leadership through diversity and inclusivity with new cultures to widen your horizons.
Summit Topics
Importance of Quality Education
Strategies to Eliminate Child Labour
Social Inclusion
Financial Coverage
Number of Seats:
10 Fully Funded, 15 Partial Funded, and 75 Self-Funded Seats
Fully Funded Delegates will be provided with:
One-way Airfare will be provided.
4-star shared Accommodation
Airport Transfers
Meals
Summit Merchandise
Gala Dinner with Government Representatives
Chance to explore Indonesian culture
Certificates
An opportunity to win the Best Delegate Award.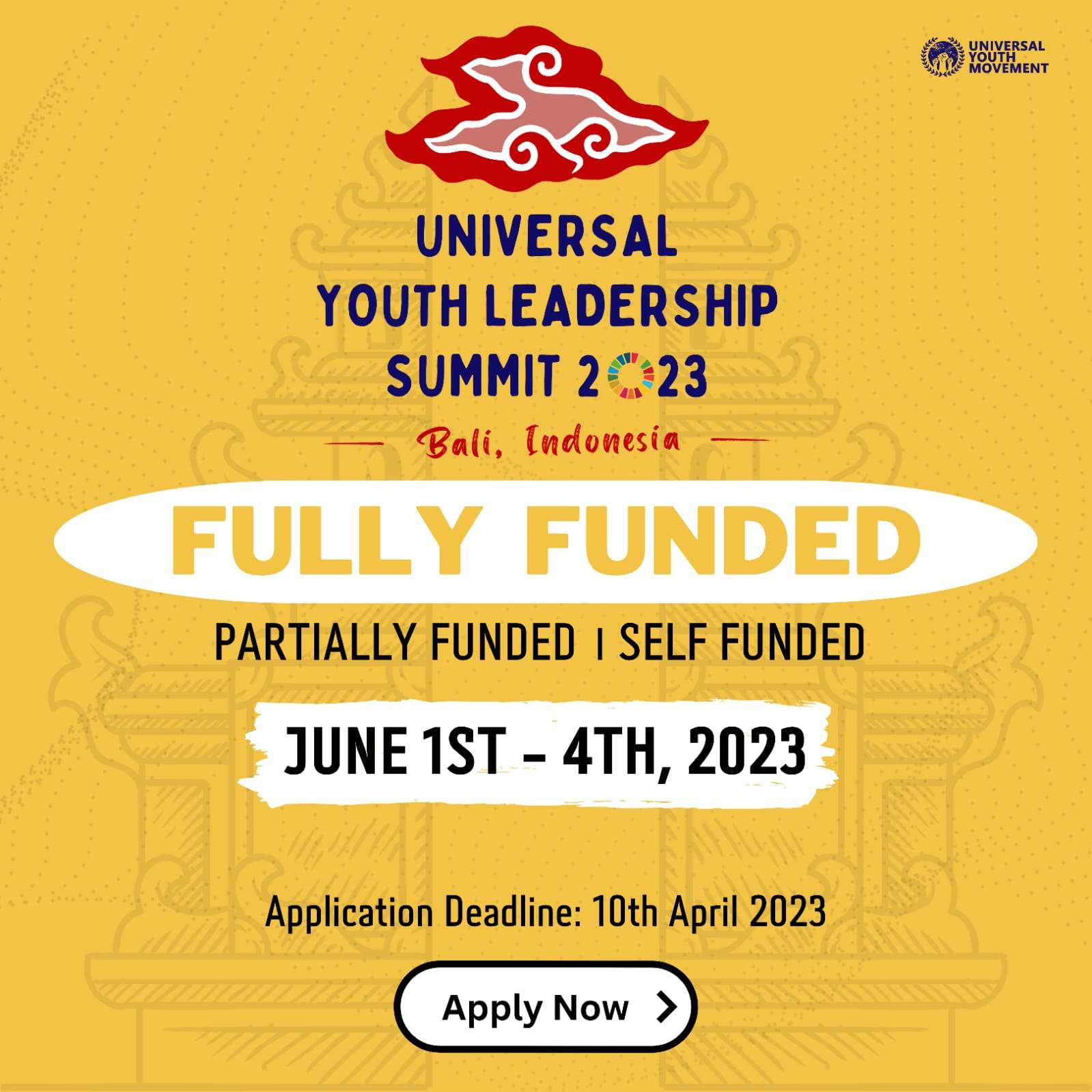 Eligibility Criteria 
Applicants from all nationalities and academic backgrounds can apply.
The age should be between 18 to 35 years.
The applicants must be able to communicate in English.
Passionate to contribute to the development of new ideas.
No IELTS, TOEFL, or any language test proof is required.
oh actually to tell you.. There is another Summit in Indonesia is also happening and it is arranged by another organization. You may check out Young Leaders Camp 2023 in Indonesia (Fully Funded)
Why you should Join UYLS Indonesia 2023?
Why folks? Simple. It is a Fully Funded, and there will be a lot of fun with other people.
Parties, Dinners, Gatherings, Learnings, talks with friends.
Leave a great memory.
You will have the chance to interact with like-minded individuals worldwide.
Deadline
The last date to apply online for the Universal Youth Leadership Summit in Indonesia 2023 is 10th April 2023
How to Apply for the UYLS 2023 Indonesia?
The application process is online. You will need Profile Picture, Passport/National ID to complete and submit the application form. The Link to the online application website is given below.
VISIT HERE TO APPLY FOR UYLS INDONESIA 2023
---
If you liked this blog then follow, Opportunities Corners for the latest Scholarship Opportunities. Follow our Social Media Platforms: WhatsApp Groups | Telegram | Facebook Page | Facebook Group | Instagram Page | Linkedin Page | Twitter Page | YouTube Channel